Boat Fuel Instructions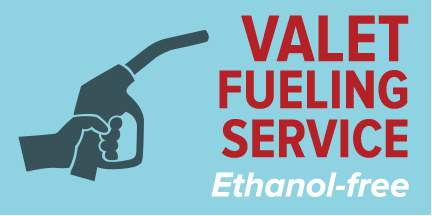 We would like to inform all our clients that we teamed up with GasMob App to fill your boats up on site with the tap of a button. The fuel type available at this ClimaStor location will be 87-Octane NON-ETHANOL Gasoline. Please download the necessary app. Gasoline purchases can be done through the app only. Once you register please follow the instructions below:
Create your profile via GasMob app
Create your Boat by choosing the "custom" option to enter the details of your boat. The details of your boat ensure that ClimaStor selects the correct boat to fuel. If you need the license plate from your trailer, let ClimaStor know and we can assist.
Add a credit card
Choose a day and time slot and GasMob app will do the rest. When calling to request your boat to be pulled down for your taking, please give ClimaStor a friendly heads up you will be requesting fuel so we can prioritize your needs.
GasMob will send you a detailed email receipt when completed
* Please note that you should provide a two-hour notice before pickup time, so we do not leave you waiting while we safely retrieve and fuel your boat.